"Guiding you every step of the way"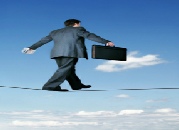 We believe that our role is not just about ensuring compliance with tax and statutory
regulations.
Our aim is to assist you in driving your business forward, to achieve (and
exceed) your expectations so that you can realise the fulI potential of your business.
Running a successful business requires hard work and dedication, and knowing that
you have accountants along side you that you can rely on, and who are prepared to
listen as well as advise is, we think, vital to the growth of any business.
We combine traditional customer care values with modern day techniques in
providing a professional service to all clients, irrespective of the individual specific
requirements or size. Being the longest established firm of accountants in Formby
enables us to use all our experience to deal with your specific business issues and
needs.
Why not call us and arrange an appointment to see how we can help your business.

We are allowing clients to visit our offices and will be observing current social distancing rules.